Author:
JM Van Horn

(page 8)

J.M. Van Horn thwarts criminals during the day and writes a blend of horror and urban fantasy at night. The best kind of horror can be the one you never see coming. Any free time is spent with his incredible wife and amazing son who are his driving force. Well that and some of the absolutely absurd dreams/nightmares he experiences.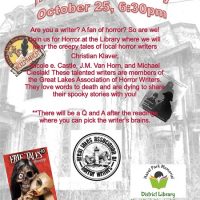 Kick start your Halloween early with several GLAHW members at the Hazel Park Library.
Meet several GLAHW authors; JM Van Horn, Ken MacGregor, and Christian Klaver as they read stories from the following books.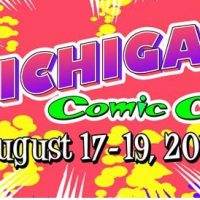 Come check out the first ever Michigan Comic Con and several members…