We've done calendars, anthologies, chapbooks, and have murdered guests of our Halloween parties.
Now we're coming for your guts.
GLAHW is preparing a cookbook, complete with accompanying narratives, both real and imagined. We'll fill it with words and pictures and for omnivores and the gastro-selective alike.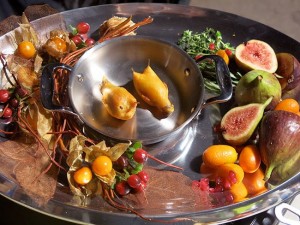 Please read the guidelines carefully. If you've ever searched for a recipe online, you'll note they look identical despite being loaded to multiple sites.
We don't want identical. We want yours – your voice, that special way you instruct, the way you destroy your kitchen!
Then we want your words – create a story or narrate a creative-non-fiction about your recipes. Tainted tea cakes in a tale of terror?  Meatless meatloaf in a mini massacre? Did your Auntie tell you a story while you rolled out pasta and now when you see quiche you feel a little queasy?
Tell us!!!
Tl;dr
Submit an original recipe, or an adapted recipe with your spin, cite if able.
We want everything edible, and variations for the holidays if possible
Every recipe should have a story, either real or imagined– for inspiration and idea of what we mean, see The Mafia Cookbook, by Joseph "Joe Dogs" Ianuzzi.
Payment is one cookbook, and 10% off subsequent purchased copies.
Deadline is February 1, 2016
Submit to gastro@glahw.com. Please type "Gastronomicon for Submission"
Full submission guidelines: Gastronomicon Cookbook Guidelines
Caveat: We understand we may not be originators of this idea, but and that's okay. It didn't stop people from writing vampire stories, or strange aliens, or remaking Alice in Wonderland eleventy-billion times.