This topic contains 0 replies, has 1 voice, and was last updated by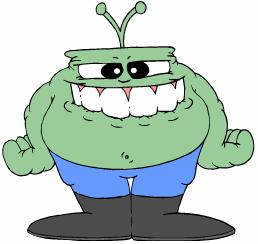 PeggyC 1 year, 6 months ago.
Viewing 1 post (of 1 total)
Author

Posts

02/01/2018 at 2:28 pm

#1502

PeggyC

Moderator

GREAT LAKES ASSOCIATION OF HORROR WRITERS

BY-LAWS

Adopted January 2018

BOARD MEMBERS:
• Board Members of GLAHW will include:
o Treasurer
o Secretary
o Two (2) Members of the Board
o Member at Large.

• Board Members must live in state (Michigan).

• Board Member elections every two (2) years but will be broken up into odd/even years to avoid total Board replacement at one time (Treasurer and Secretary odd years; Both Mobs and MaL on even years).

• While not considered a Board member, GLAHW will have at least one (1) official Editor. Said Editor has the right to request, enlist, or conscript assistant editors as he or she sees fit based on workload or whim.

• Any board member who misses three (3) or more meetings (not subject to location, emergencies, or work-related issues) is responsible for bringing sugar and/or liquor to the next meeting.

• After the fourth absence, board member must dress in costume of other board members' choosing for public embarrassment.

• No more than two (2) board members may abstain from voting in order not to create a tie.

BOARD MEMBER RESPONSIBILITIES:

• TREASURER
o The Treasurer will attend every meeting, organize the financials, give/receive payments for goods and services needed for the group, maintain administrative access to social media accounts, including website, voting on all GLAHW business.
o Duties include tracking convention appearance, sales and inventory, keeping the Register updated on items, logging monies in and out of the account, and balancing the ledger. It also includes tracking paid appearances as well as negotiating terms and time spent by members.
o Working in concert with the Secretary on the calendar ensures proper coverage for all convention and author appearances.
o Vote on all GLAHW business.
o This position requires a lot of work and a trustworthy character. If you run off with our money, just remind yourself that this is a group of horror lovers. Your life will not end well when we catch you…. JUST KIDDING! (maybe)

• SECRETARY
o Record notes (minutes) of every meeting and post to the Forum.
o Access and control of Update/RSS Feed email list; maintain administrative access to social media accounts, including website
o Vote on all GLAHW business.
o Coordinate contracts for conventions (those not already handled by the Treasurer) as well as coordinate calendar of events and membership roster in tandem with the Treasurer.

• MEMBER OF THE BOARD
o Primary function of the MOB is to serve as a liaison between the general membership and the officers. This entails regular communication (email, social media, etc.) for announcements and soliciting help/input/feedback from the group or individual members.
o Assisting at conventions, appearances, etc., as well as regularly attend monthly meetings during the membership year.
o Vote on all GLAHW business

• MEMBER AT LARGE
o Primary function is to serve as a vote tie breaker.
o Must attend a minimum of five (5) meetings during a membership year.

COMMITTEES:

• Committees will be created at will, depending on need.
• Any member can express interest in being Committee Head. Must provide outline/plan on how he/she will run the committee, expectations of performance and participation, etc. Officers will then appoint member best suited for position.
• Committee Head must attend as many meetings as possible. If nothing new to report, it's acceptable to skip that month's meeting. Skipping two (2) meetings in a row, however, will be problematic.

MEMBERSHIP:

• Membership based on approval.
• Members cannot openly bash, dis, or purposefully insult the group, individual members, etc. Such instances will result in the following:
o Verbal warning
o Suspension of access to the forum
o Removal from group without reimbursement of dues
o No coups, mutinies, revolts, rebellions, or insurrections allowed unless Flash-mob themed.

 
MEETINGS:

• Any board member can call a meeting.
• Any board member can direct a meeting, regardless of attendance of other officers.
• Open agenda for all members at every meeting.
• Meetings can be held at any location so long as reasonable notice of time is given to group.
• Specific topics for discussion must be given to the Secretary at least twenty-four hours ahead of scheduled meeting to be included on the agenda.

DUES:

• Dues are listed as follows:
o $25 for membership
o $20 for students (high school and college – ID required as proof)
• GLAHW reserves the right to lower the prices at the discretion of the officers for promotional purposes. Raising the fee(s) requires a formal voting process.
• The allocation of funds is subject to discretion of the officers for events, promotions, guest speakers, and any other group expense.

MISCELLANOUS:

• By-laws can be amended, changed, or altered, at any time due to expansion and growth, or mission statement/group focus is redefined.
• By-laws cannot be changed without written explanations, discussions, and voting of majority of officers.

Author

Posts
Viewing 1 post (of 1 total)
You must be logged in to reply to this topic.