This topic contains 0 replies, has 1 voice, and was last updated by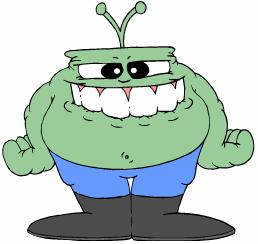 PeggyC 1 year ago.
Viewing 1 post (of 1 total)
Author

Posts

08/12/2018 at 3:17 pm

#1583

PeggyC

Moderator

Attendees:
Nicole Castle
Peggy Christie
Michael Cieslak
Shad Kelly
MontiLee Stormer

Bookfest
• NET $221 (no discounts either). We will do this show again.

Sterling Heights Author Fest
• NET $94 (all GLAHW sales, no individual publications). Since the table is free, any sale puts us in the black. Will probably do again.

Flashback
• NET $278. This is about the same amount we did last year. Will consider returning for 2019; we might skip a year and go back in 2020. There is a new convention in the area about 6 weeks later, which could be a replacement for Flashback (see notes below.)
o Any items we have in the Square Register will be categorized to make it easier to track sales.

Stock
• Should be good for Michigan Comic Con. Will revisit afterwards to see if we need to reorder anything and be ready for any sales we make at the Halloween party.

Upcoming Events/Booked Cons
• Michigan Comic Con (August 17-19). This is the last convention GLAHW has booked/confirmed for 2018 (so far.)
o Marc, Nicole, and Shad will work.

Goals (2018)
• Motor City Haunt Club (September 8). Since GLAHW didn't do well in the past, we will likely skip this year. But Peggy will email the group for any individual interest and give them info. (Secretary's Note: I'll just leave a link to the Facebook page for this event – any individual who'd like to get a table/info can follow the link:
MCHC GARAGE SALE

• Trick or Treat Trail – October 28. No further info/sign up available at this time.
• September 20-22, 2019 – VampCon, Chicago, IL. New convention. Met the organizers at Walker Stalker and again at Flashback. Tables are $150 but we can save $50 if we sign up before October 31. Peggy will email the group regarding interest/participation. Could be one we do instead of Flashback next year, or in addition. It is vampire centric, though there is sure to be general horror crossover.
• Dark History, November 16-18, 2018 (new dates), Urbana, IL. New location and dates. They might have a few tables open now because of the move. Peggy will email group. (Secretary's Note: again, I will leave a link to the event so any individual can check into this for themselves:
DARK HISTORY CON

• How to Halloween – Peggy ran into the organizer over the weekend. The con now has a new sponsor (a library or organization of libraries in Lansing). This could create a better "in" for GLAHW. Peggy will email the organizer to get specifics. Might not be enough time to plan for 2018 but 2019 is definitely doable.

Publications
• Erie Tales XI – We have 5 stories to use. THE BARE MINIMUM. When the individual authors get their edits back to Michael, he or Peggy will contact Don England regarding the general ideas of the stories being used so he can create the cover art.
• Recurring Nightmares
• RUTH – Nicole will follow up (again) with Steve this week regarding the cover art.
• Nicole – (Secretary's Note: we didn't talk about this officially during the meeting but found out only 1 submission so far. Need to pimp this in any "open market" group/page/etc. to get more subs.)
• Ghostlight
o Needs formatting; Nicole has someone to contact for cover art.

Halloween Party
• Have a basic flyer now. Peggy will email it out so members can print/copy/distribute if desired. Will create a Facebook Event and ask that all members share as much as possible.
• We will have to have our September meeting at the VFW so they don't forget about us and we can begin planning décor, etc.

Scriptorium Reading in October
• Peggy already emailed the group but will do again. Need to see if anyone wants to do any kind of reading, from GLAHW publications or personal stuff, in conjuncture with promoting the group. The bookstore can do week days and weekends.

Hazel Park Library
• Christian Klaver has a friend at the HP Library looking for people to talk about horror in October. The general plan is up for debate: do we want to do readings, workshop, talking about writing? Peggy will email the group regarding interest and ideas for the event.

Website
• We need more content for the GLAHW website. Plan to start using a schedule of posting every Monday, Wednesday, Friday (this way 20 posts aren't dumped all on one day and then nothing for weeks; also a good way to lose subscribers.) We are looking for: call for submissions info (as long as they're not from irreputable sources;) conventions; individual member's publications/good news/appearances; reading events; any blog posts that are craft/writing related. Anything you would consider publishing on your own blog/twitter/Facebook/etc., would work great for GLAHW.
• Author Spotlight: another article we can post on our site (and don't forget the Facebook group Discuss All the Horror). This spotlight will include members, as well as anyone we've published in our magazine/Recurring Nightmares.
• Don't forget if you have social media and want to mention GLAHW, tag @glahw666 for IG and @glahw for Twitter!

Erie Tales XII Theme
• We discussed working on theme ideas now to give people plenty of time to work on stories to submit. We will start with the Discuss All the Horror page, asking for input on topics. From there, we can create a poll for voting. Would like to have a theme decided sooner rather than later.

Outing
• Not really horror but there is a Harry Potter Pub Crawl in Royal Oak on September 15, if anyone is interested. HARRY POTTER PUB CRAWL

Author

Posts
Viewing 1 post (of 1 total)
You must be logged in to reply to this topic.