The Virtual Fall of April Ghoul's Day 2020
09/05/2020 @ 9:00 am

-

09/06/2020 @ 11:00 pm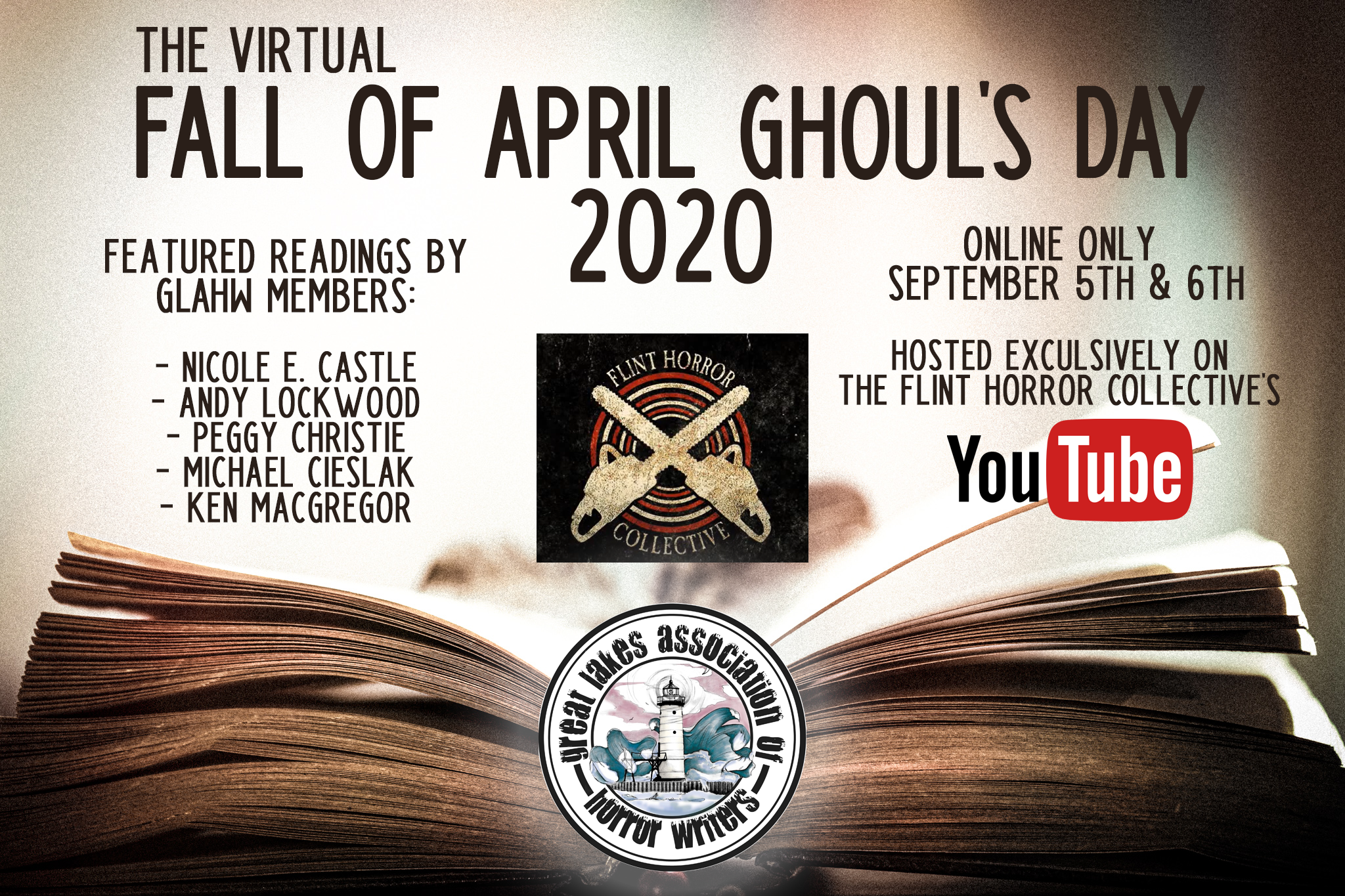 Don't missing out on readings from some of GLAHW's talented authors.
Peggy Christie
Michael Cieslak
Ken MacGregor
Andy Lockwood
Nicole E. Castle
As we all deal with a year of change and adaptation we are going to do our part to keep things weird around here.
We have decided to forge ahead with our Fall of April Ghoul's Day event and will be doing it virtually.
On September 5th and 6th we will be hosting several authors on our YouTube channel and will be posting them reading original stories for you to peruse and check out.
Our hope is to introduce you to authors and voices you may have never heard before and maybe introduce you to your favorite new author.
The stories will be posted in a staggered manner through the day on the 5th and left on our channel until the end of the 6th, when the stories will all be pulled down.
This is an event.
Events don't last forever!
We will post more information such as a list of authors and a schedule in the weeks to come.
Rejoice, horror is on the horizon!
Make sure to head over to the YouTube Page on the day of the event.