Hey folks! Just wanted to put up a quick post about the annual "Preditors and Editors Readers' Poll" for 2017. Several of our members have been nominated in various categories, as well as GLAHW itself for our 10th Erie Tales anthology! I'll provide a link to the main poll below but feel free to check out all categories and vote for – OR NOMINATE – your favorites from 2017. Poll is open until January 14.
PREDITORS & EDITORS READERS' POLL
Nominated members include:
Essel Pratt (with a whopping 8 books!) for Best Horror Novel (Backwoods Bonfire, Lacrimation of the Leviathan: From the Case Files of Detective Mansfield, Orleans Occult: Bourbon Street Lucifer, Repercussions Run Rampant: Reports of Revenge, Regret, and Retribution, Ungodly Undoing: Tales of Ubiquitous Umbrage, Xperimental Genocide) , Best Young Adult Novel (Secession Part One: Voluntary Deportation), AND Best Erotica Novel (Yeti, Yearning)
Mary Lynne Gibbs for Best YA Novel (Jericho Rising)
Peggy Christie for Best Horror Novel (The Vessel)
Ken MacGregor for Best Anthology (Sex, Gore, and Millipedes published by Dragons Roost Press)
Michael Patrick Hicks for Best Horror Novel (Mass Hysteria)
In addition to all these words, our cover artist extraordinaire, Don England, has been nominated for his work on our 10th Erie Tales anthology, Masquerade.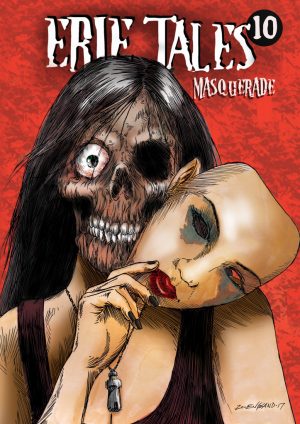 If I've missed anyone, PLEASE let me know or feel free to post it on the GLAHWG!