April Ghoul's Day **Rescheduled
04/04/2020 @ 10:00 am

-

4:00 pm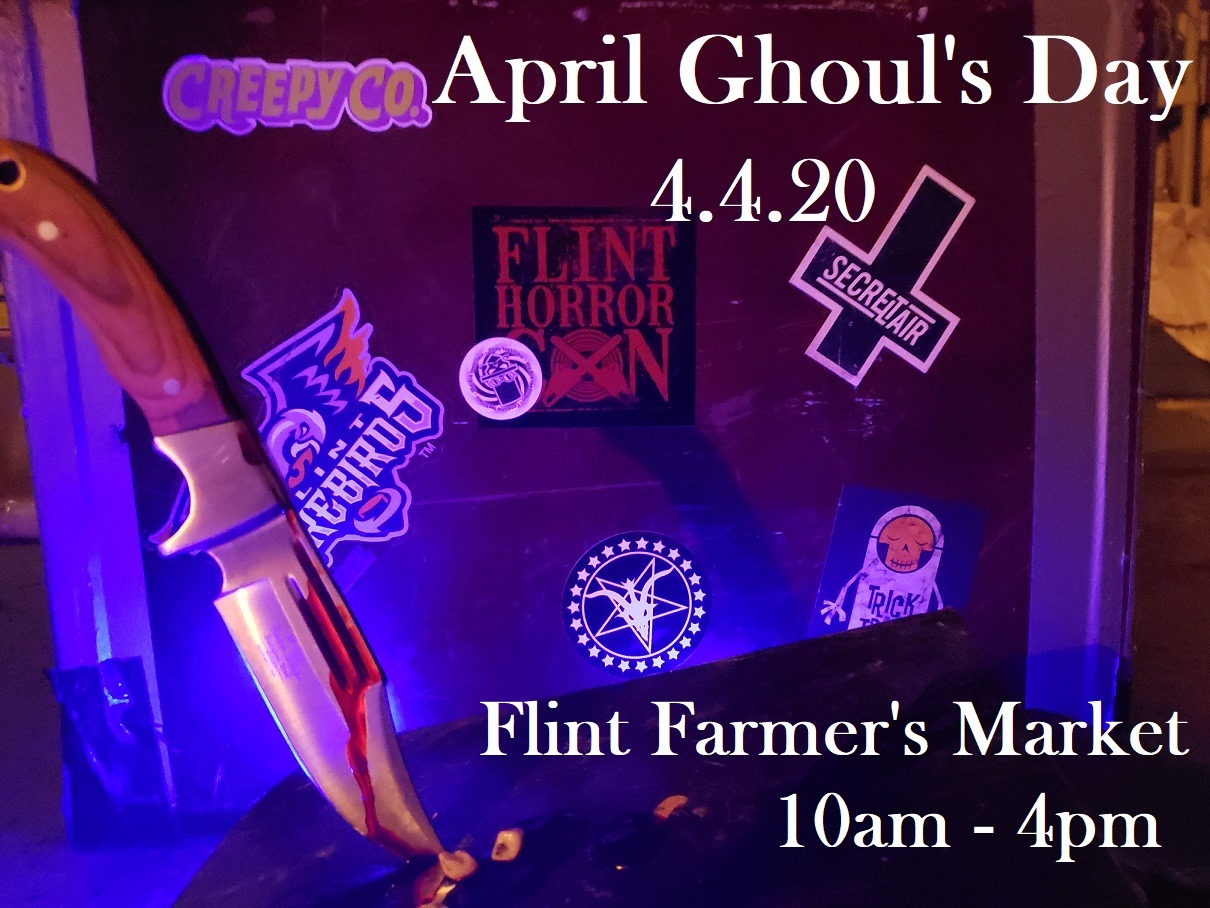 Description from Event:
Welcome friends to April Ghoul's Day, the Flint Horror Collective's celebration of horror and its authors.
Join us as we welcome writers from around Mid-Michigan to talk about their books and writing projects and to sell you their wares.

This is a celebration not only of the written word but of storytelling in general and as such we'll be presenting our Two Sentence Story Contest, which will welcome participants to pen their own original two sentence story to read out to the public for a chance at glory and prizes.

– Want to participate in the Two Sentence Story Contest?
Sign Ups will be at our main Flint Horror Collective table and readings will begin at 1PM.

Readers will each be able to submit one story and can read it themselves or ask another person to read it for those in attendance. The best story will be heralded as the winner and will win $25 human dollars. The winner will also be invited to read during the FHC's A Winter Chill.

During the day your favorite ghouls of The Ghoul Cast will be recording a live episode, which will absolutely be guaranteed to be a disaster.
Who doesn't love a good disaster?

This is an ALL AGES event and will be a wonderful way to welcome horror back to town after a long, cold winter.

Event is FREE to attend.