Author:
Michael Patrick Hicks
Michael Patrick Hicks is the author of the science fiction novels Convergence, an Amazon Breakthrough Novel Award 2013 Quarter-Finalist, and Emergence. His work has appeared in several anthologies, and he has written for the websites Graphic Novel Reporter and Audiobook Reviewer. In between compulsively buying books and adding titles that he does not have time for to his Netflix queue, he is hard at work on his next story. To find out more about Michael Patrick Hicks, visit his website at http://www.michaelpatrickhicks.com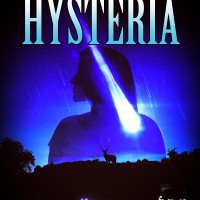 Are you ready for a little MASS HYSTERIA?